iOS 8 has been addressed as Apple's most innovative operating system until now. Here is Everything you need to know about iOS 8.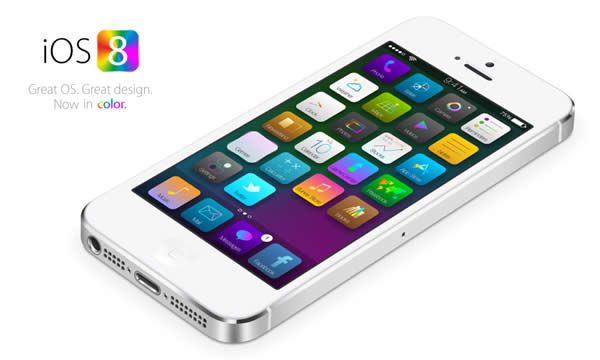 Apple revealed
iOS
8, its latest operating system for iPhone and iPad earlier this week at its annual worldwide developers' conference (WWDC), calling it the biggest iOS release ever since the launch of the App Store.
The system contains a range of new features which put forward a transformed interest in lifestyle integration, along with multitasking and faster, easier sharing. Here are the key features you need to know about:
HomeKIt
HomeKit is aimed to control internet-enabled home appliances, such as security systems, washing machines and fridges remotely through your iPad or
iPhone
. Apps for every appliance or service will be grouped in one place with the potential to be controlled by digital assistant Siri. For example, telling Siri you're preparing on going to bed could activate your lights dimming, doors locking and thermostat being set.
HealthKit
Just like HomeKit, HealthKit will line healthcare and fitness apps and permit them to communicate with one another. For example, a heart monitoring app and blood pressure tracking app could send information to each other from within HealthKit to develop a wide-ranging picture of your health. This modified data could then be sent to your medical doctor through an app such as Mayo Clinic, which will allow your doctor to observe certain changes in your information remotely. Apple is also at work with a number of partners including Nike on the fitness side of HealthKit, through which users can set aim and track their own growth through a single dashboard.
Enhanced Messaging

Getting irritated by multiple notifications from a group conversation? A new muting feature makes it possible to silence those maddening pings, and enhancements to video and audio controls will be introduced to make messaging through numerous platforms as smooth as possible. New location controls will also make sharing where you are with contacts more appropriate.
Family Sharing

The Family Sharing app has been planned to make sharing purchases of films, iBooks, apps and songs at ease, across up to six family members' devices. Each member has an account which is connected to a single payment card, meaning all purchases must be permitted by a parent before any currency is exchanged.
iCloud Drive
Apple
is taking on its cloud storage competitors through the iCloud - allowing you to work on any kind of document across any of your Apple devices, or even Windows PC. Edits made to these files will be straightaway visible, no matter which product you're using. Likewise, an email in progress on your one device can now be finished off by another through Continuity, a true push towards smooth integration, while iPhone users can answer calls by a Mac or iPad, and send SMS messages from any of them.
Editing Picture
iOS 8 users can correct elements of their pictures, such as brightness, contrast or saturation, and watch the changes take place in present on another iOS device through a sequence of powerful new editing tools. Every photo will be uploaded to the new iCloud Photo Library, making them manageable through all Apple devices.
Touch ID
The iPhone 5s' brilliant fingerprint scanner was formerly confined to unlocking the phone and providing proof of identity when making purchases in the App Store. Through iOS 8, the
technology
will be used by third party apps to safeguard logins and user data, making purchases quicker, more suitable and more secure.
Improved keyboard
Apple has modernized its keyboard function to better predict contextually appropriate words when typing. It identifies the receiver you're writing a message to and the presentation, as your tone in an email may vary from that you'd use in a text message. It also learns from your writing behaviors over time, making writing more spontaneous and faster.
Spotlight
Search system Spotlight has been restored to display suggestions from Wikipedia, applicable nearby locations and trending news together with more conservative searches for contact information or
apps
. This has been personalized to be as contextually related as possible to what you're searching for.
App Store updates
The App Store has also acknowledged a minute makeover, posing a trending report bar, upgraded search function and a video option in app previews.


Thanks For Reading