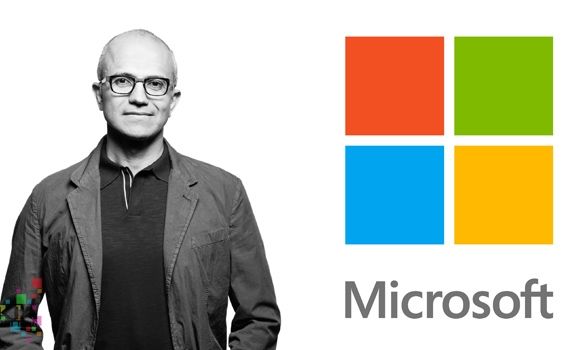 Describing his climb to the top as "humbling", Microsoft Corporation's Hyderabad- born CEO Satya Nadella said technology industry compliments only "innovation" and not tradition.
Microsoft Corporation has seen great achievement but "we are hungry to do more", Nadella said in his first mail to employees after being chosen as the CEO of the USD 78 billion software company.
He said his job would be to make sure that Microsoft Corporation thrives in a "mobile and cloud-first world".
Reminiscing his first day at work 22 years ago, Satya Nadella -- the first Indian to lead Microsoft Corporation -- said he joined Microsoft because he understood it was the best company in the world.
"I knew there was no better company to join if I wanted to make a difference. This is the very same inspiration that continues to drive me today," Satya Nadella said.
The appointment is a noteworthy achievement for Satya Nadella as he is the third CEO in the Redmond -based company, after co-founder Bill Gates and Steve Ballmer.
"Today is a very humbling day for me. A lot of companies seek to change the world. But extremely small amount of have all the essentials required: talent, resources, and perseverance. Microsoft has demonstrated that it has all three in large quantity. And as the new CEO, I can't ask for a better establishment," Satya Nadella said.
Outlining his plans for the days ahead, Nadella said he believes that over the next decade computing will turn out to be even more omnipresent and intelligence will become ambient.
"Our industry does not respect tradition, it only respects innovation. This is a critical time for the industry and for Microsoft. Make no mistake, we are headed for greater places, as technology evolves and we evolve with and ahead of it. Our job is to ensure that Microsoft thrives in a mobile and cloud-first world," he said.
Satya Nadella said he will focus on the requirement to prioritise innovation that is centred on the core value of empowering users and organisations to "do more" and "do new things". "Every one of

us needs to do our best work, lead and help drive cultural change. We sometimes underestimate what we each can do to make things happen and overestimate what others need to do to move us forward. We must change this," he said.
Satya Nadella said over the next decade computing will become more ubiquitous and intelligence will become ambient.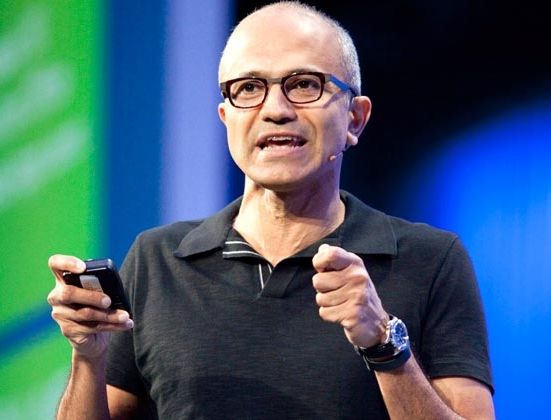 "The co-evolution of software and new hardware form factors will intermediate and digitise, many of the things we do and experience in business, life and our world.
"This will be made possible by an ever-growing network of connected devices, incredible computing capacity from the cloud, insights from big data, and intelligence from machine learning," he added.
Satya Nadella said: "This is a software-powered world. It will better connect us to our friends and families and help us see, express, and share our world in ways never before possible."
Satya Nadella, 46, who believes cricket as a "passion" and played cricket as a member of his school's team said: "I think playing cricket taught me more about working in teams and leadership that has stayed with me throughout my career."
He said he has been "fortunate" to work closely with both Bill Gates and Ballmer in his different roles at Microsoft, and as "I step in as CEO, I've asked Bill to devote additional time to the company, focused on technology and products."


Also Read:
10 Things to Know About Microsoft's New CEO Satya Nadella.